How to apply wall stickers
Applying wall stickers couldn't be easier. Eliza Doodle Designs wall stickers are designed to be a quick and easy, cost effective update to your walls. Our wall stickers can easily be applied as a group activity with your children to make a fun project of decorating their bedroom walls.
There are some steps to take to ensure maximum success when using your wall stickers. In this article we will list the main things you can do to lead to sticker success and happy walls!
1. Prepare your wall
For low tack wall decals to stick well with no issues it is always best to prepare your walls first. This will encourage the low tack adhesive to cling well and for longer.
Dust, grime and grease should be removed from the wall, this can be done using a sugar soap solution.
If the wall is painted but not newly painted, ensure paint is not cracked or flawed as this could result in pieces of paint coming away from the wall when the stickers are removed.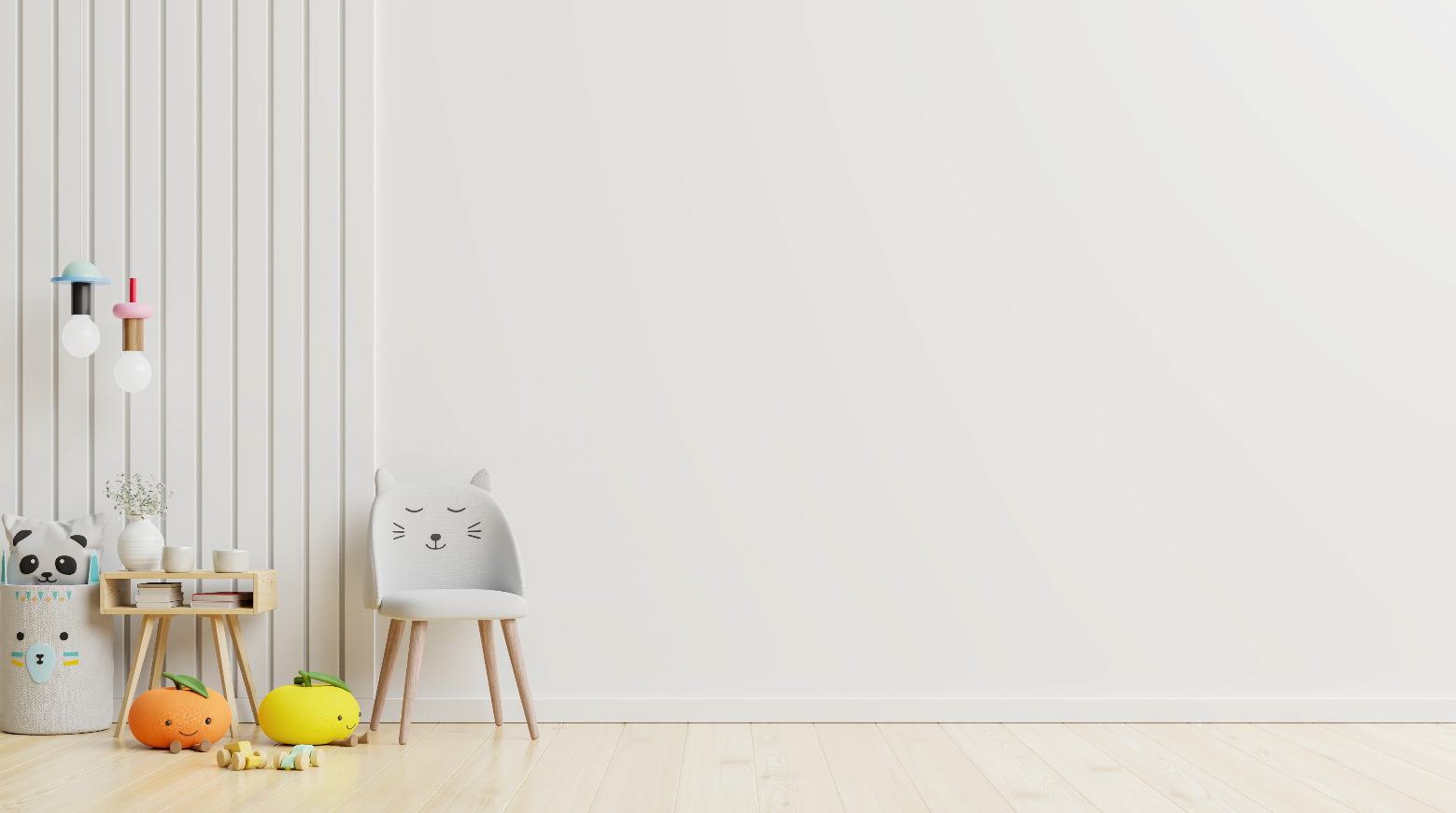 2. Paint choice
Painting the wall before you apply wall stickers will give you a nice, new smooth finish. However, the choice of paint is crucial. Low tack adhesives do not cling to a paint that has washable, scrubbable, wipeable qualities. Many paints these days don't list this as a feature on the front of the tin, it is often in the small print information. For example, all of F&B paint is wipeable but it doesn't advertise this as a feature on the front of the tin. Valspar Classic and Premium are also wipeable. Most of the Dulux range is wipeable too. We recommend Johnstones one coat matt paint or Johnstones My Colour Luxurious Durable Matt as a good base for our wall stickers and the Dulux Matt Walls and Ceilings or Dulux Simply Refresh One Coat. These paints offer a good base but other factors can affect stickiness too.
3. Curing
Allowing your new paint to gas off (24-48 hours) and then cure (up to 28 days) is essential if you want to protect your walls against damage when you remove the stickers. Uncured paint is much more likely to come away from the wall when something sticky is tugged against it when the decals are removed.
4. Sticking
Now you are ready to stick! All of Eliza Doodle Designs wall stickers are designed to be applied free hand. This means you do not need to measure out space and apply them precisely. That is of course unless you wish to!
Applying the stickers by eye is a simple and easy way to create your patterns. Placing the stickers close together can create the look of the trend for maximalist wallpaper styles. Spacing them out gives the clean, minimalist look of Scandi design.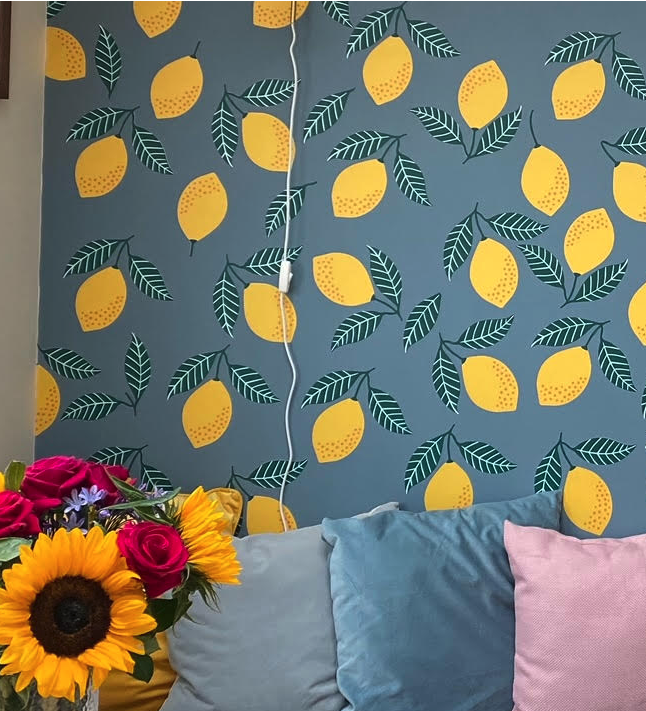 Photography courtesy of customer
Top tip: Place your stickers over the edges of the walls and the ceiling join. Then when you have them all in position use a craft knife to carefully slice off the excess sticker. This will create the look of wallpaper, just as you would slice a sheet of wallpaper when you reach the end of the wall.
Remember to remove everything from the wall including furniture that is against it, and treat the space as a blank canvas. Then replace your items when you have finished. Don't be tempted to go around things!
5. Peel and Stick vs Application Tape stickers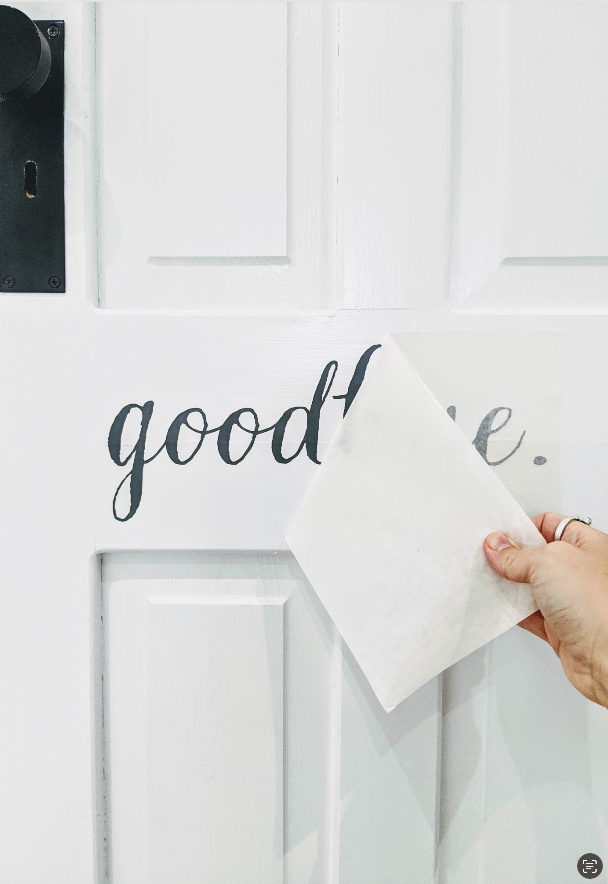 Peel and stick stickers do just what they say. These are a solid fill shape. You simply peel them off the backing paper and stick them straight to your wall.
Application tape stickers are wall stickers that have cut out / negative space within the design. (i.e. your wall colour will show through the gaps). The application tape (also referred to as transfer tape) keeps all the details in place until they are transferred to the wall.
Peel the backing paper (the thick white paper) away from the sticker and discard, then stick the sticker to the wall. When you have it in place, rub down hard, you can use the edge of a credit card to do this or carefully and with pressure run your finger around all the details of the sticker.
Begin to peel the application tape off the wall by slowly rolling it downwards along the surface of the wall. (Rather than pulling it up and off the wall). The application tape will remove, leaving the sticker attached to the wall.
6. Stand back and marvel your handy work
Once you have applied all of your stickers, you can replace all of your furniture, pictures and wall decor, stand back and be proud of your handy work! Upload it to instagram and tag us! @elizadoodledesigns #happywalls :)