Creative Ideas for Using Wall Stickers
Creative Ideas for Using Wall Stickers
Are you looking to transform your space and add a touch of creativity to your walls? Look no further than wall stickers! These versatile and fun adhesive decals are the perfect way to express your style and personality. Whether you want to bring a nursery to life with cute animal decals or create a stunning feature wall in your living room, wall stickers offer endless possibilities.
With a wide range of designs available from Eliza Doodle Designs, you can find something to suit every taste and interior style. From geometric patterns to cute characters, there's a wall sticker to match any decor theme. And the best part? Wall stickers are temporary, making them ideal for rented homes or those who like to frequently refresh their space.
So say goodbye to boring walls and unleash your creativity with wall stickers. Get ready to transform your space and make a statement that reflects your unique personality. Whether you're looking to add a pop of colour or create a focal point, wall stickers are the perfect solution for your design needs. Let your imagination run wild and let your walls speak volumes with these creative and easy-to-use decor wonders.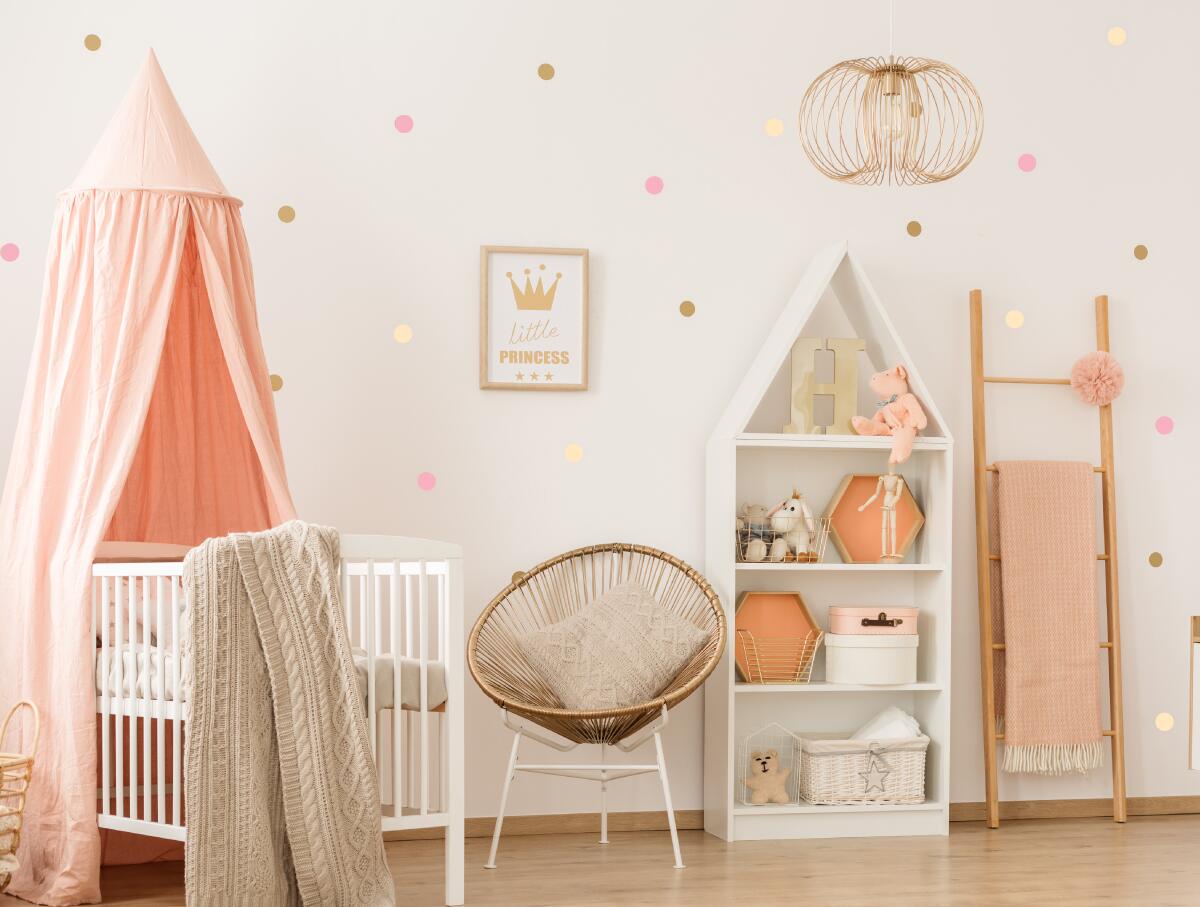 Benefits of Using Wall Stickers for Home Decor
Wall stickers have become increasingly popular in recent years, and it's easy to see why. There are numerous benefits to using wall stickers for home decor. Firstly, they provide a quick and affordable way to update the look of any room. Unlike traditional wallpaper or paint, wall stickers can be easily applied and removed. This makes them an ideal choice for renters or those who like to change up their decor frequently.
Another advantage of wall stickers is the wide range of designs available. From detailed printed designs to minimalist geometric shapes, there's a wall sticker to suit every taste and interior style. Whether you prefer a modern, sleek look or a more whimsical and playful design, you can find something that fits your aesthetic.
In addition to their aesthetic appeal, wall stickers also offer practical benefits. They can be used to cover up imperfections on the walls or to create the illusion of more space in smaller rooms. For example, using a large, oversized wall sticker can make a room feel larger. Wall stickers can also be a great way to add depth and texture to a room, giving it a more dynamic and visually interesting look.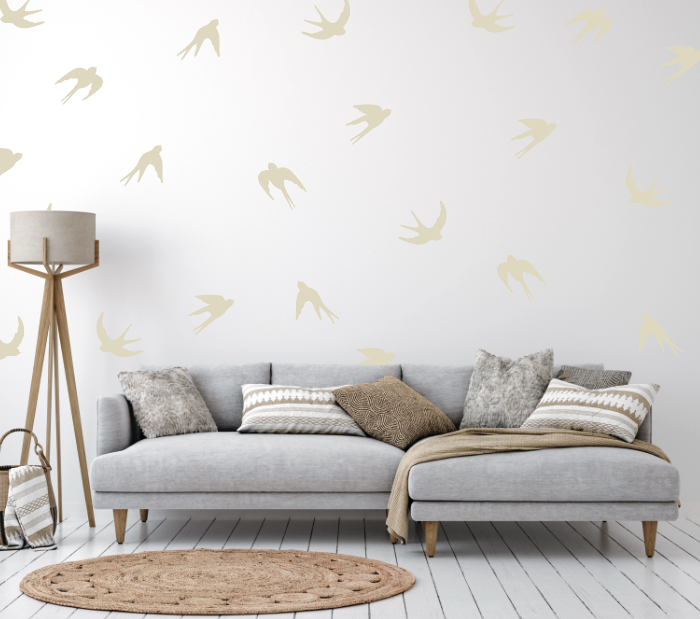 Different Types of Wall Stickers Available
When it comes to wall stickers, the options are virtually endless. There are a variety of different types of wall stickers available, each offering its own unique style and design. Here are some of the most popular types of wall stickers:
1. Floral Wall Stickers: Floral wall stickers are a timeless and classic choice for any room. Whether you prefer delicate blossoms or bold, oversized flowers, floral wall stickers can add a touch of elegance and natural beauty to your space.
2. Animal Wall Stickers: Perfect for nurseries or children's rooms, animal wall stickers are a fun and playful way to decorate. From cute and cuddly animals to fierce and majestic creatures, there's an animal wall sticker to suit every child's imagination.
3. Geometric Wall Stickers: If you're a fan of modern and minimalist design, geometric wall stickers are the perfect choice for you. With their clean lines and symmetrical patterns, geometric wall stickers can add a touch of sophistication and style to any room.
Choosing the Right Wall Stickers for Your Space
With so many options to choose from, it can be overwhelming to find the right wall stickers for your space. Here are a few tips to help you make the right choice:
1. Consider Your Style: Start by considering your personal style and the overall aesthetic of your space. Do you prefer a more minimalist look or a bold and vibrant design? Choose wall stickers that complement your existing decor and reflect your unique taste.
2. Think About the Room: Different rooms have different purposes and atmospheres. For example, a nursery might benefit from soft, pastel wall stickers, while a living room might call for bolder and more eye-catching designs. Consider the function of the room and choose wall stickers that enhance the overall ambiance.
3. Measure Your Space: Before purchasing wall stickers, make sure to measure the area where you plan to apply them. This will ensure that you choose the right size and quantity of wall stickers for your space. It's also a good idea to create a mock-up or layout to visualise how the wall stickers will look once applied.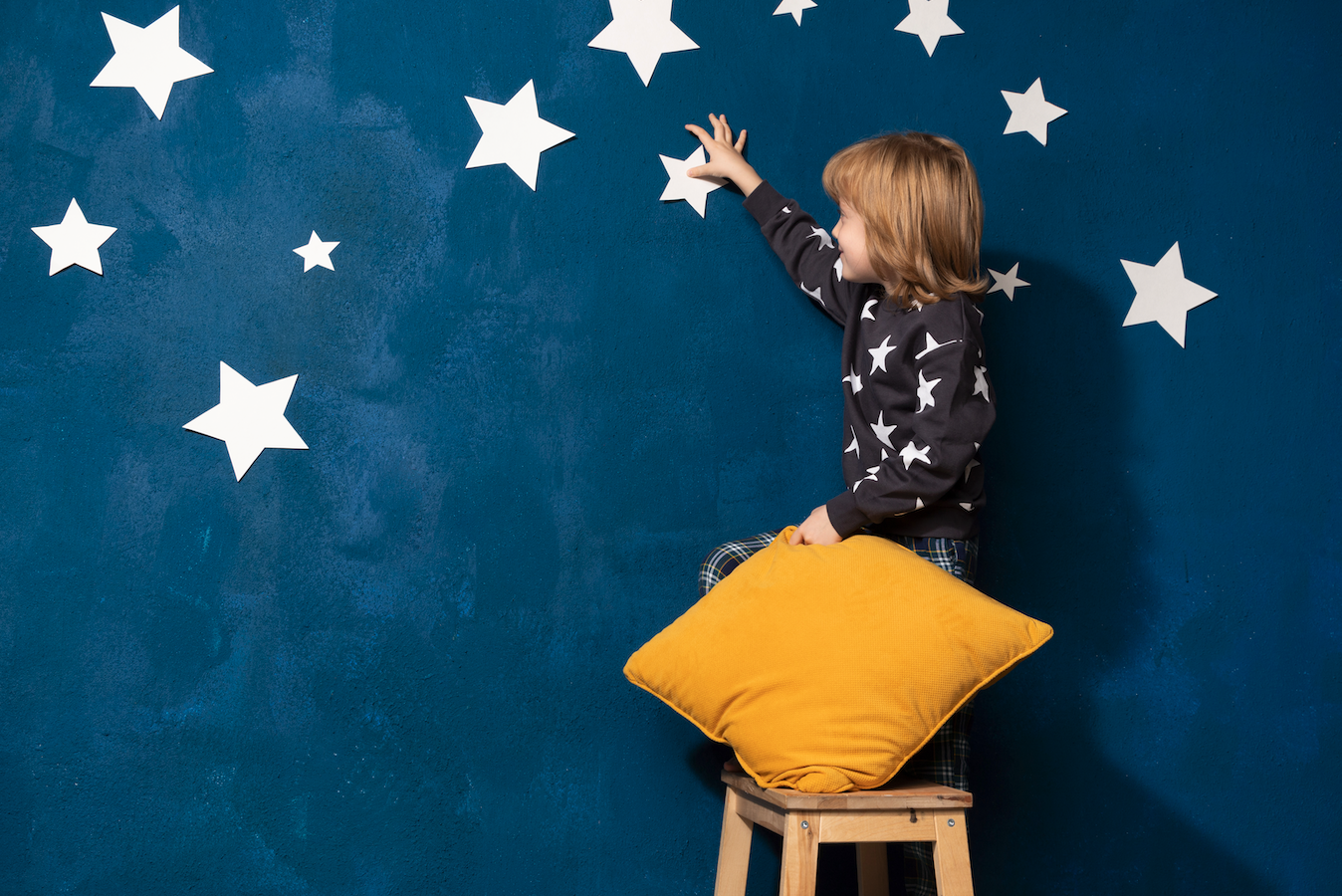 Creative Ways to Use Wall Stickers in Different Rooms
Wall stickers offer endless possibilities when it comes to decorating your space. Here are some creative ways to use wall stickers in different rooms:
1. Nursery and Kids' Rooms: Wall stickers are a popular choice for nurseries and kids' rooms. They can be used to create a whimsical and playful environment, with designs like cute animals, cars, space, or colourful shapes. You can also use educational-themed wall stickers, such as alphabet or number decals, to make learning fun for your little ones.
2. Living Room: Make a statement in your living room by using wall stickers to create a focal point. Choose an eye-catching design, such as nature-inspired wall stickers or abstract artwork.
3. Bedroom: Transform your bedroom into a tranquil oasis by using wall stickers to create a relaxing atmosphere. Opt for calming colours and designs, such as nature or abstract patterns. You can also use stencil wall stickers to create a painted finish. These can also be used on furniture.
4. Home Office: Spruce up your home office with geometric shapes or colourful wall stickers. Create a feature wall above your desk that inspires you.
DIY Tips for Applying Wall Stickers
Applying wall stickers may seem like a daunting task, but with a few simple tips, it can be a breeze. Here are some DIY tips for applying wall stickers:
1. Prepare the Surface: Before applying wall stickers, make sure the surface is clean and dry. Remove any dust, dirt, or grease from the walls to ensure proper adhesion. If you're applying wall stickers to freshly painted walls, wait at least two weeks for the paint to fully cure before applying the stickers. Ensure you have the right type of paint on the wall. Standard matt emulsion with no special features is your best option. Washable, wipeable paints don't allow the low tack adhesive to stick.
2. Plan the Layout: At Eliza Doodle Designs our stickers are designed to be applied free-hand, however if you prefer even spacing and straight lines then you could draw guides on your wall first.
3. Start from the Top: When applying wall stickers, start from the top and work your way down. This will prevent air bubbles from getting trapped between the sticker and the wall. Use a credit card or a squeegee to smooth out any bubbles or wrinkles as you go.
4. Take Your Time: Applying wall stickers requires patience and attention to detail. Take your time and make sure each sticker is applied smoothly and securely. If you make a mistake, most wall stickers can be easily repositioned or removed.
Maintenance and Removal of Wall Stickers
Wall stickers are designed to be durable and long-lasting, but proper maintenance is key to ensure their longevity. Here are some tips for maintaining and removing wall stickers:
1. Cleaning: To clean wall stickers, simply wipe them gently with a damp cloth. Avoid using harsh chemicals or abrasive cleaners, as they may damage the stickers or the wall surface.
2. Avoid Direct Sunlight: Prolonged exposure to direct sunlight can cause the colours of wall stickers to fade over time. If possible, choose a wall that is not directly exposed to sunlight or use curtains or blinds to protect the stickers from UV rays.
3. Removal: When it's time to remove the wall stickers, start by peeling off a corner and slowly and gently rolling it downwards away from the wall. If the sticker is stubborn, use a hairdryer on a low heat setting to warm the adhesive, making it easier to remove. Avoid pulling too hard, as this may damage the paint or wallpaper.
Customer Testimonials and Success Stories
Still not convinced that wall stickers are the perfect solution for your space? Here are a few customer testimonials and success stories to inspire you:
- "I recently used wall stickers to transform my daughter's nursery, and I couldn't be happier with the results. The stickers were easy to apply and added a touch of whimsy to the room. It's now her favourite place to play and sleep!"
- "I wanted to create a focal point in my living room without the commitment of wallpaper or paint. Wall stickers were the perfect solution. I chose nature-inspired wall stickers, and it completely transformed the room. It's now a conversation starter whenever I have guests over!"
- "I have a small home office, and I wanted to make it more inspiring and a nicer place to be each day. I used colourful shape stickers in a repeating pattern to create a feature wall above my desk. It's now my favorite place to work, and I feel motivated and productive every time I sit down at my desk."
Conclusion: Transform Your Space with Wall Stickers
In conclusion, wall stickers offer a versatile, affordable, and creative way to transform your space. Whether you're looking to add a pop of colour, create a focal point, or simply express your unique personality, wall stickers are the perfect solution for your design needs. With a wide range of designs available, you can find something to suit every taste and interior style. So say goodbye to boring walls and unleash your creativity with wall stickers. Get ready to transform your space and make a statement that reflects your unique personality. Let your imagination run wild and let your walls speak volumes with these creative and easy-to-use decor wonders.br/>